Earth Day Celebration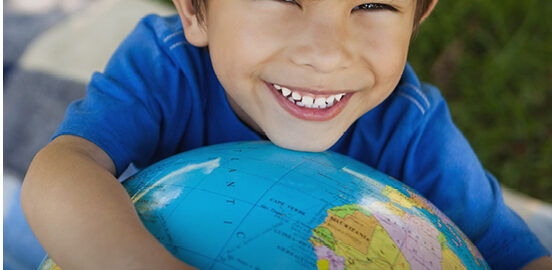 April 22 @ 11:00 am

-

1:00 pm
We're Having An Earth Day Celebration!
Join us Saturday, April 22nd from 11 AM – 1 PM at White Oaks Park for family-friendly activities, giveaways, and environmental education that will deepen your connection with our planet. This is a free event, and no pre-registration is required.
Live Raptor Show: 11:30am-12:30pm – Wings and Talons will present a live raptor show and discuss their characteristics, adaptations, ecology, and environmental impact.
Plant Giveaway – The first 100 guests will receive a free plant donated by Pizzo Native Plant Nursery (one per household).
In attendance will be a variety of local schools and businesses talking about their green initiatives. See below to learn more about each vendor:
Participants:
Wood Dale Bank and Trust (Sponsor)
We're your friends. We're your neighbors. We're your local Wintrust Community Bank. As part of the larger Wintrust Community Bank family, we were built in this area, for this area. We work hard to be an asset to the people and communities we serve: to get to know you and your needs in order to offer the best banking products and even better service. As a Wintrust Community Bank, we're proud to invest in and give back to our local area.
We believe there's a need, and a desire, for a true community bank: where tellers know their customers by name; bankers frequent local businesses; and the bank invests in the neighborhood it calls home
NEDSRA
"Putting People First" is more than just our slogan; it is our approach to everything we do! Northeast DuPage Special Recreation Association (NEDSRA) improves the quality of life for thousands of people with disabilities each year, by providing them with a variety of recreational and social programs. The programs are offered in partnership with eight park districts and three village recreation departments.
SCARCE
SCARCE is an award-winning environmental non-profit that has been educating and inspiring hundreds of thousands of people of all ages for over 32 years. We teach individuals how and why to conserve natural resources and reduce their environmental impact on their immediate community and the world. This includes extensive information on topics such as composting, waste reduction, household hazardous waste, proper recycling, and water quality.  The SCARCE team has guided multiple schools, businesses, organizations, and municipalities to make sustainable and healthy choices that continue to help community members, wildlife, and the overall planet thrive. For more information, visit our website www.scarce.org. We will collect unwanted household and automobile keys, plastic bread tags and used gift cards for recycling at our table.
Greener Tomorrow Committee (City of Wood Dale)
The Wood Dale for a Greener Tomorrow Commission was created to protect, sustain, and improve a clean and healthful environment to benefit present and future generations and to review and develop environmentally responsible initiatives as requested by the City Council.
Wood Dale Library
The newly renovated and expanded library provides materials and programs to encourage literacy and the joy of reading; to promote lifelong learning; and to experience a sense of community in a welcoming environment. For more information about library events, access to the library's digital collection and much more, visit www.wooddalelibrary.org.
Wood Dale Jr. High
Information coming soon!
Fenton High School-collecting gently used Fenton gear
This service group is concerned with informing the school and community about the necessity of protecting our environment now and in the future. Chief among their projects is the school recycling program.
Wood Dale Lion's Club
Our mission is to empower Lions clubs, volunteers, and partners to improve health and well-being, strengthen communities, and support those in need through humanitarian services and grants that impact lives locally, regionally, and internationally. Lions Club celebrates over 100 years of service with 1.4 million members in 50,000 clubs with 200+ countries and regions served. Wood Dale lions club meets on the first Tuesday of the month at The Pizza Kitchen 356 Georgetown Sq. on Irving Pk Rd., Wood Dale, Il 60191, from 7:00 to 8:15 PM. Please join us! Or contact 630-886-5163. We will be collecting eyeglasses for their Recycle For Sight program.
The Lions Club helps to conserve sight by collecting old usable eyeglasses and distributing them to children and adults throughout the world. Donated eyeglasses can help millions to experience corrected vision for the first time, enabling them to read, attend school, gain employment, and take care of their families.
The Conservation Foundation-Forest Therapy mini session available
Simply put, we save land and we save rivers, and we've been at it for more than 50 years. Founded in 1972, The Conservation Foundation is one of the region's oldest and largest not-for-profit land and watershed conservation organizations dedicated to preserving and restoring open space, protecting rivers and watersheds and promoting stewardship of the environment in northeastern Illinois. We focus our work in DuPage, Kane, Kendall and Will Counties, but have also had the honor of working on significant projects in Cook, DeKalb, Grundy and LaSalle Counties.
Join us for a Forest Therapy experience for families. Based on the Japanese practice of Shirin-Yoku, Forest Bathing is an immersive experience in nature in which participants mindfully connect to the outdoors through their senses. Families of all abilities and make-up are welcome (children are welcome but not required).
Participants will be invited to interact with the natural world in an interactive way that can support healing, wellness, and a sense of togetherness. This guided experience will be led by Alison Paul, a certified Association of Nature and Forest Therapy (ANFT) Guide and The Conservation Foundation's Vice President of Community Conservation. Stop by The Conservation Foundation table at 12:30pm during for a 30-minute Forest Therapy experience.
John Robertson-T'ai Chi experiential session
We have been teaching T'ai Chi, Qigong and healthy living throughout DuPage County since 2005. We promote contact with our mother the earth through classes in earthing and grounding and will be offering the opportunity to bare your feet to the ground at the Earth Day Celebration. John will be collecting used cell phones for the Dupage Sherriff's Cell Link program. Donated phones must be in good working condition with a battery and a charger. More info can be found here:  https://www.dupagesheriff.org/cellLink
Wings and Talons
Wings and Talons is a 501(c)(3) non-profit that is staffed by all volunteers, who are dedicated to promoting awareness and conservation of raptors through educational programs. The raptors come to our care after a rehabilitation process has determined that they are not releasable back to the wild, when we take them in and commit to their care for the rest of their natural lives.  We are completely dependent on donations from the public and educational presentations, and 100% of all donations go directly for the care of the raptors. We volunteer our time for their care and at programs throughout the year at public events and at schools.